Father's Day Gift Ideas
May 25, 2018
What do you get the man who has EVERYTHING? Father's Day is just around the corner, and I bet you are asking this same question. For the past 22 years we have struggled with this dilemma.
Occasionally there have been times when my husband has really needed an old beat up item replaced, one that makes his life easier. Other times, we were at a loss on what to get so we made something instead.
Now that my children are teens and adults, we are past the point of sweet artwork displaying their cute hand prints. I still encourage my children to gift unique gifts with a personal touch and to even do something special for their dad.
We've spent a good deal of time compiling a nice gift list for y'all for this Father's Day. We hope you are able to find something for your dad or that special father figure in your life.
Gift cards may not seem personal, but there are some dad's who like to shop:
Dad's LOVE a comfy t-shirt, and who wouldn't want one that is encouraging and personalized?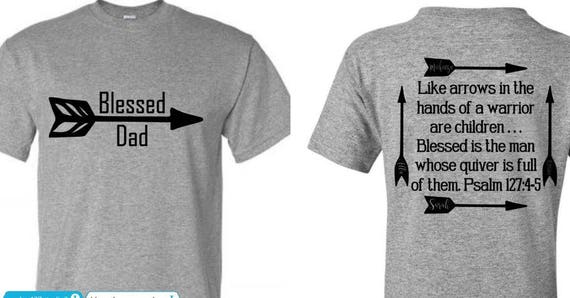 Always active, dad's thrive on ways to bring their activities up to date with technology.
Tumblers are a good way to celebrate dad's hobbies and talents.
Dads need encouraging, faith building gifts.
Here are some unique gifts that show how much dad is loved and appreciated!
And sometimes a good old fashioned hand print is just what Dad always wanted.
Praying the "dad" in your life feels special, appreciated, and is reminded of how much he is loved by God and by you!
Jesus follower since 1987, wife since 1993, mommy since 1996, working from home since 1998, homeschooling my 4 blessings since 2003 (two of whom have graduated and are currently in college). This is my calling: to encourage, coach, and mentor women, helping them find balance in their lives as they depend on The Lord–to cheer them on and lift them up on their quest for rubies amidst the ruckus and struggle of day-to-day living. I am a Trim Healthy Mama, encourager, lifestyle blogger, organizer, time manager, and wellness enthusiast (currently healing from hypothyroidism and adrenal fatigue), and life coach. I am also a small business owner of two businesses: www.ruckusandrubies.com and www.etsy.com/shop/treasuredsparrow.
You May Also Like
July 18, 2018
October 13, 2018